Meet the Labor and Employment Attorney Who Will Fight for Your Rights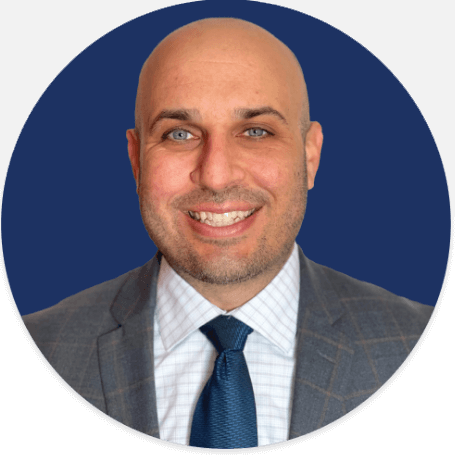 Louis Montone, Esq.
Admitted to Practice
– Florida – Middle District Fla.
– Florida – Southern District Fla.
– Florida
Education
Barry University School of Law
J.D., 2014
University of Florida
B.S., 2004
Attorney Louis Montone did not just happen to land a job in employment law. He studied it, trained for it, and pursued it—this is his passion. In his experience providing over one thousand consultations and representing hundreds of clients, Attorney Montone has seen the toll of discrimination, harassment, and retaliation. He has experience navigating the vast amount of employment laws, which range from discrimination to disability accommodations and medical leave. He also understands the complicated administrative procedures required in many employment cases, and routinely handles cases against large defense firms and large companies. He is a former "Big Law – AMLAW 100" attorney at a prestigious national employment law firm.
He does not accept any cases representing businesses or employers—only individual employees. His philosophy is you either represent the people or you don't.
Attorney Montone regularly practices in the areas of discrimination, retaliation, hostile work environment, sexual harassment, medical leave, disability accommodations, unpaid wages, and whistleblower claims. Attorney Montone handles cases involving Title VII of the Civil Rights Act, The Florida Private Whistleblower's Act, The Pregnancy Discrimination Act, The Americans with Disabilities Act, The Age Discrimination in Employment Act, The Family and Medical Leave Act, The Fair Labor Standards Act, The Florida Whistleblower Act, and Worker's Compensation Retaliation. Attorney Montone regularly advises clients through the Charge process with the U.S. Equal Employment Opportunity Commission ("EEOC") and the Florida Commission on Human Relations ("FCHR").
Before law, Attorney Montone was a successful corporate sales representative helping businesses with various needs. During his business career, Attorney Montone worked for two Fortune 150 Companies in New York City, and he now brings his business knowledge to his law practice.
Attorney Montone brings his years of firsthand experience into every case and carefully advises his clients through the process of pursuing legal action. He teams up with his clients—he explains the legal process and wants them to feel comfortable in what he is doing. After all, it's your case so you should be involved. He has experience representing people from a diverse range of occupations:
Business and Finance
Accountants
Certified Professional Accountants
Finance Managers
Business Managers
C-Level Executives
Administrative Assistants
Healthcare
Doctors
Nurses
Paramedics
Pharmacists
Pharmacy Technicians
Marketing and Sales
Automotive Sales Managers
Automotive Salespeople
Marketing Professionals
Rental Car Salespeople
Sales Managers
Salespeople
Service and Hospitality
Bartenders
Chefs
Event Planners
Receptionists
Restaurant Managers
Servers
Hotel Associates
Entertainers
Cashiers
Retail Associates
Stock Associates
Delivery Drivers
Property Management and Real Estate
Leasing Agents
Mortgage Brokers
Property Managers
Realtors
Manual Labor
Construction Workers
Laborers
Landscapers
Truck Drivers
Janitors
Theme Park Workers
Postal Workers
Painters
Other
Personal Trainers
Corrections Officers
Scientists
Tech Employees
Notably, Attorney Montone wanted to practice employment law while still in law school. He was the founder and president of his law school's first student organization dedicated to employment law. In his final year of law school, he was awarded the Outstanding Student Award by the Florida Bar for his efforts related to employment law. Attorney Montone is a first generation Italian American and speaks Italian.
Contact Us
For a free case evaluation


OFFICE LOCATION:
994 Douglas Avenue Suite 100 Altamonte Springs, FL 32714.



MAIL TO:
618 E. South Street Suite 500 Orlando, FL 32801
Contact Us
For a free case evaluation